Frequent Questions & Answers
How do I get my information to you?
There is several ways you can information to us, you can scan it, fax it, mail it or drop off the information.
What parts of my work can I outsource to you?
You can outsource all functions of the accounting department, we can be your back office for your business.

Who does the work I send to you?
The work is completed by our company; each accounting member is supervisor by Certified QuickBooks Pro Advisor on staff with SunterCPA.
How do you ensure quality?
We believe quality starts with the people. All of our employees work for us full-time. We select our employees carefully. Every employee has to pass an accounting test. We have created uniform work processes that employees must adhere to.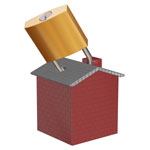 What about the security of the data I send you?
Data in transit is secured by SSL technology and data in storage is protected by AES encryption. These are the same technologies used by financial institutions to protect their data. Unauthorized users cannot access the data. We also take several steps to prevent data being compromised by insiders. Our staff members do not have recording devices on their computers, they have limited internet or email access. Our data center is located in a SAS-70 Center located at AIS World Class Date Center.
Please click here for information about the data center and security.
How much cost savings can I expect?
It depends on you and the services you choose. We find that outsource your accounting functions will save your company often as much as 40%. You will not have to pay any payroll taxes, social security taxes, medicare taxes, workers man compensation insurance, unemployment taxes, federal unemployment taxes and state disability taxes.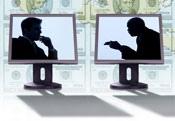 Do I need a long-term contract to use your services?
No. Sunter CPA works on a month-to-month basis. You can cancel at any time by giving a 30 day notice, and you will only be billed for the work we performed.
Do you give a money-back guarantee?
If you are not completely satisfied with our work, Sunter CPA will return the payment for the unsatisfactory work, no questions asked.
Is there a minimum monthly fee?
You pay for what you use. However, we suggest you outsource enough work to keep one staff member dedicated to your account. This will result in better teamwork between you and our staff person.
Do you work on a time and material basis or on a fixed price basis?
We prefer to work on a fixed price basis for routine work. With a fixed price, your costs are easy to budget. We take the burden of any cost overruns. However, we price custom projects on a time and material basis.
What is the hourly rate you charge?
For special projects, we would quote hourly rates based on the skills involved. You can expect significant cost-savings over hiring an employee.
What is your Privacy Policy?
The short answer is we do not share your data with any outside agency unless compelled by a legal order from the proper authority. Click here to read our policy statement and disclaimer.