View a Demo of Online Accounting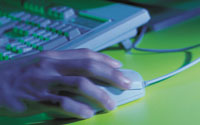 Our Company utilizes advanced technology to bring you instant remote access to your QuickBooks files and a paperless virtual portal. With multi-layered security and an easy to use interface, accessing your financial information has never been easier.
Click here to view a demo on how the system can help improve your business!
Schedule a Live Demo in our Office
Please use this form to schedule a live demo at our office: