Online Accounting - How It Works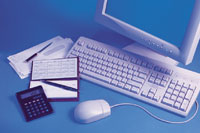 Paperless document storage and retrieval system: converts paper to electronic documents reducing the real time and space normally taken for sorting, filing and storing paper documents. Simply scan, fax or mail in your documents. We take care of the rest. Documents are categorized and filed in digital filing cabinets. When you are out of your office, you continue to have access to all documents.
Multi-layered security: secure data center, daily backup, access controls, biometric surveillance, power feeds, hot swappable servers and routers in the event of a power outage, intrusion detection system, Personnel background checks and certifications.
Easy-to-use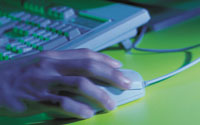 All you need is an internet connection. Simply login to the e-Dashboard and within seconds conduct a search and find any document you need. You can rest at ease. Your information is safe and secure.
You scan, save, fax, email or mail your documents into the system
Your information is secure at our SAS 70 Type II Data Center
We categorize and record your documents in QuickBooks®
You authorize bill payments
You access accurate financial reports daily
You make informed business decisions!
Want to See a Demo?