Benefits of Online Accounting with Sunter CPA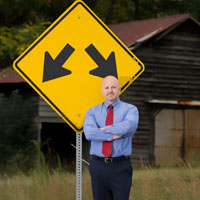 Are you tired of waiting to get financial reports? Seeing data when it may be too late to correct the problem? Do you get locked out of your system? Worry about losing data? Want to be looking at real-time accurate numbers with your accountant? You can!
The e-Dashboard technology allows you and your accountant the freedom to access files, documents and your entire QuickBooks® system anytime, anywhere! Save time, money, paper, resources, and replace those headaches with convenience.
The e-Dashboard simplifies the accounting process to increase productivity and profits!
Become a client today and see results tomorrow.
REAL TIME NUMBERS
Integrating the e-Dashboard technology allows us to have real-time financials, offering you more complete and accurate consulting
FASTER TURN AROUND
The e-Dashboard technology eliminates the need for accountants' copies to be mailed back and forth
DISASTER RECOVERY PLAN
All of your QuickBooks® files will be stored on off-site servers with SAS70 security preventing loss of any data
ANYTIME, ANYWHERE - GO GREEN!
Creating a virtual office for you anywhere and at the click of a button. Turn your office into a paperless portal!
WANT TO SEE A DEMO?